San Diego PPC and SEO ad firm ROCKS web marketing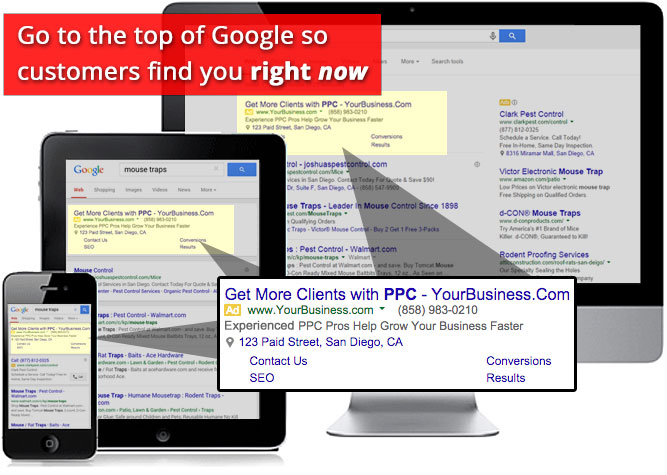 You want to leverage the power of PPC (Pay-Per-Click) and SEO (Search Engine Optimization) to generate business. Smart move. Those are two of the most targeted, effective options available today
Website samples
We've built a lot of websites. Click here to see the ones we think will impress you the most!
View our work>>
Why we're your best bet:

Based in San Diego
Sure you can work with an SEO or PPC company anywhere. But meeting someone face-to-face can tell you a lot you won't get on the phone. We'll come to your office.

Real world experience
More than 15 years in PPC, SEO, and websites. Additional years in wholesale and retail sales, as well as publishing, for service and product businesses. We know sales and marketing, really, really well.

Google Adwords partners
We're certified by Google as specialists in creating and managing their PPC campaigns.
Marketing Analysis
We want your business. Let us provide you a free marketing analysis of your site today. Contact us to get started.
Request one>>
Internet marketing and website design: we get the whole picture
Looking for comprehensive SEO/PPC campaign and web design services? We're highly-skilled in both disciplines, and we'll deliver the kind of results you need.
Don't want to take on your online marketing campaign (PPC or SEO) and website at the same time? We understand. But we're experts each of those fields, and that makes us better equipped to do either one individually.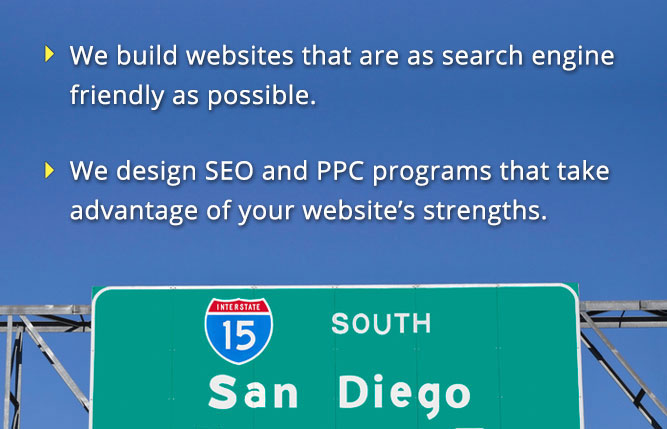 "
Caroff Communications will get your website rocking. They are very professional, knowledgeable and a pleasure to work with.
"
Serious about your online marketing? Call now for your real live consultation: (818) 784-0922
Why wait? Call us now to set up your PPC San Diego meeting and learn how we can make your online marketing jam.