Consulting a PPC expert will cost you . . .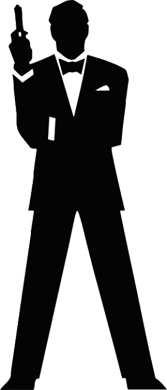 No, PPC management is not cheap. But what good service ever is? The most important thing is, you want to bring in more business with your PPC campaign. We can do that.
We're San Diego based
We work with companies all over the country, but if you're in San Diego or Los Angeles, we can also meet you face-to-face. Sometime it's the best way to know who you're hiring.
Meet the company>>
From start to finish, keyword research to website landing pages to excruciatingly detailed statistics analysis, we know what it takes to build a successful PPC program. But more importantly, we do what it takes to keep improving the effectiveness of that program. Every month.
Because the beauty of PPC marketing is that you have the tools available to keep making it work harder, and harder, and harder. And that's the true value of a real PPC specialist.
Responsive websites
We custom-design your site for all desktops, tablets, and phones.
See our work >>
. . . But not hiring one will cost you more
Every click you pay for that doesn't bring in a sale is money wasted. So how much money are you wasting every month? If you don't know, maybe it's time to bring in an expert.
What can an expert do for you? We're glad you asked. We can:

Determine where you're wasting your money, and stop the bleeding

Build a more effective program, from the ground up

And, most importantly, keep improving that program every month
By the way, "improving that program" is PPC-speak for "getting more sales for the money you spend." Which is, of course, the reason you're doing this.
Combined SEO & PPC
Done together, they can provide incredibly powerful marketing.
See why >>
Meet our specialists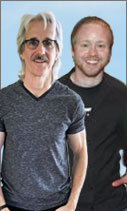 Our fearless leader, Michael, has a 25-year background in media marketing, including magazine publishing, website design and construction, SEO and Pay-Per-Click marketing. He groks how consumers use media to make buying decisions.
Marketing Analysis
We want your business. Let us provide you a free marketing analysis of your site today. Contact us to get started.
Request one>>
PPC Guru Craig is an online marketing force of nature. He'll get a hold of your campaign and, like a drill sergeant, whip it into shape until it's a lean, mean, selling machine.
And our team of crack content writers and programmers flesh out the package, creating ongoing, effective content that completes the process of turning clicks into sales.
Ready to put your money to work? So are we. (818) 784-0922.
"
One of the best people I have ever worked with. Michael is a diamond in the rough and we are very happy we found him.
"