The Panda and Penguin updates fundamentally changed the way in which publishers of websites needed to approach their optimization strategies. However, with the exception of these historic changes, Google algorithm updates shouldn't be getting as much attention as they do.
The purposes behind the constant algorithm tweaking
Google is constantly updating its algorithm. According to MOZ, in 2018, the company reported 3,234 updates which averages out to approximately 9 every day! And, unlike the major updates, such as Panda and Penguin, that affect search results in fairly significant ways, most of these changes are minor ones.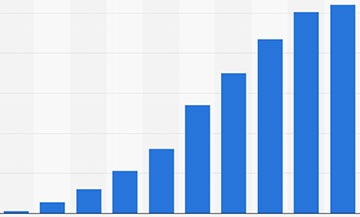 Therefore, why do you only know about the updates that Google wants you to know about? Because then you can help Google provide higher-quality search results to their users. In general, the purpose of the algorithm updates are a reminder that you should constantly be improving your website. And, in return, you'll be rewarded with better rankings and more traffic to your site. Theoretically, this should be good for your bottom line, but also for Google's.
Let's face it — Google's primary goal is to make money. Its core business is advertising, and Google wants people to use its search engine so that it can sell advertising through PPC ads. But, in order to do this, Google.com has to generate a lot of traffic, and by providing high-quality search engine results, Google can do just that.
What you can — and should — do about it
If you have a better understanding of Google's objectives, it makes it much easier to arrive at a long-term SEO strategy that will prove successful. You have two options:
Spend a lot of your time analyzing Google's algorithm updates in an attempt to outsmart them, or
Put a strategy in place to help Google achieve its primary goal — providing its users with high-quality search results in order to help sell PPC ads.
At the end of the day, you shouldn't completely ignore Google algorithm updates when the company announces them. But, as long as your SEO strategy is aligned with Google's objectives which are to "focus on the user, and all else will follow", the algorithm updates shouldn't be a concern.

How we can help you
At Caroff Communications, our goal is to design websites that focus on providing your users with great content as well as a positive user experience. We'll help to drive more traffic to your site, so that your brand can reach more people and, therefore, broaden your customer base. We want you to be able to focus on what matters the most to you: giving your customers the best experience possible.