Responsive design websites get your customers to… respond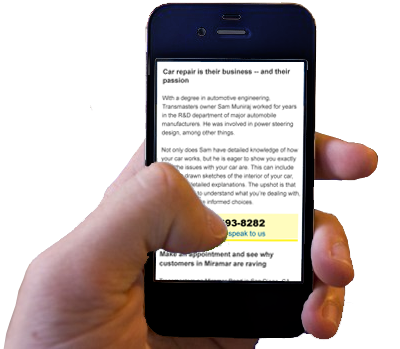 More consumers now access the Internet by mobile devices than by desktop or laptop computers. And the number is growing. Rapidly. That means that the lion's share of your customers — and potential customers — are seeing your site on a tablet or cell phone. If your site is not providing them with an optimal experience, guess how likely it is they're going to leave?
We're San Diego based
We work with companies all over the country, but if you're in San Diego or Los Angeles, we can also meet you face-to-face. Sometime it's the best way to know who you're hiring.
Meet the company>>
So in this business environment, you have to ask yourself: Are you losing business? You could be, if your site is not responsive.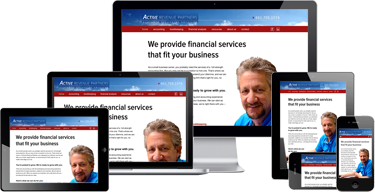 You probably already know that responsive sites deliver a version appropriate to the device the user is viewing it on at that moment. So whether the viewer is using a laptop, android tablet or iPad, or a cell phone, they get a site that looks and feels right for them.
It sounds simple. And it is, from the users point of view. From your point of view, it's a no-brainer. Because the better the viewer's experience on your site, the more likely it is they'll take the action you'd like them to take. Like calling your sales department, making an appointment, or requesting more information.
Is your message being lost on mobile?
Sure, you may have a "mobile" site. But if that's the classic "gray button and text" version, then your site is reduced to a fraction of its effectiveness on a phone. All the logos, photos, color schemes, and layouts that work so well on your site are gone.
Website samples
We've built a lot of websites. Click here to see the ones we think will impress you the most!
View our work>>
With a responsive site, your message and branding remain intact. They're just re-formatted to present appropriately on a phone. Now that's using the Web at its maximum potential!
It doesn't just apply to phones, either. Tablets look, feel, and are operated very differently from a laptop or desktop computer. A responsive site takes that into account, and exploits the very qualities that make a tablet unique to encourage the viewer to become engaged. Which is exactly what you want.
Call us now, before you lose any more business! (818) 784-0922.
Get more conversions from your site
There's no doubt that a responsive site gives the viewer a better experience. What follows logically is that a responsive site will increase your conversion rate — the percentage of viewers that become customers. Often dramatically.
"
Awesome service. I get so much business, it is really unbelievable. Thanks, Michael!
"
So if you're looking to maximize the power of your online marketing program, it's time to get a responsive site. Now, before your competitors get one first, and take the business away from you!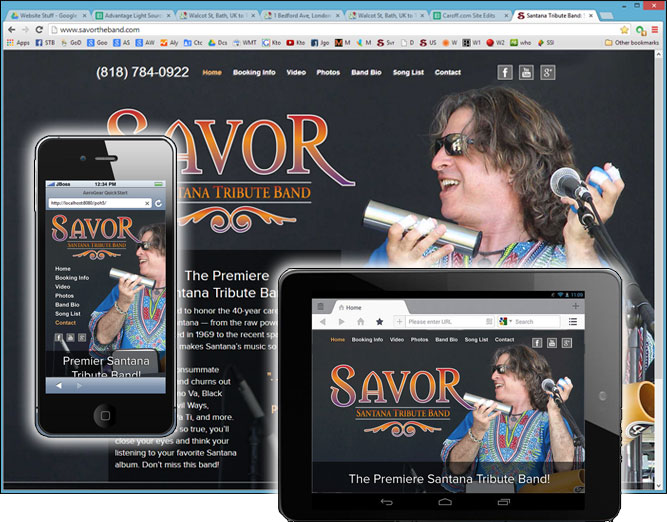 Call us at (818) 784-0922 to make your site responsive!